Collaboration and Communication systems
Our needs in the workplace are constantly changing so Intelligent Systems is always at the forefront of new and improved technology.
When your business needs high-tech methods of communication, we have you covered with conference systems, integrated networks, and more.
Conference Systems and video conferencing
The days of needing conference room systems are far from gone – but they are changing.  Whether you need a global conference room that can live stream, record and broadcast or just a monitor and a speaker phone – let us help you understand the available technologies and which would fit best within your workflow.  More than ever – your business needs cost effective yet agile conference solutions – especially now with so many competing virtual / video conferencing solutions available.  Intelligent Systems will help you understand what's available, what's compatible, the tradeoffs, and how to choose the best system for your operation.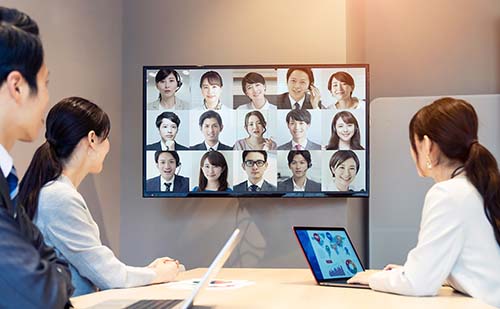 VoIP Phones / Network Phones

Buyer beware – there are a million solutions for Voice-over-IP (e.g. VoIP) phones solutions but they far from equal in terms of performance and cost.
First – you don't need to sign a contract to get the system at a fair market price. 
Second – uptime performance varies wildly with VoIP systems so make sure you do your homework on the technology powering the phone systems. 
Third – before you let your cable provider "give" you a VoIP phone solution – please let Intelligent Systems help you understand just how "free" the system actually is. In fact, many cable companies will even raise your rates if you don't use their phone system. 
Finally, your VoIP system also needs to play nice with your other technology – whether it's your network, your security, your conference systems, etc.  We will ensure that all the pieces of your technology system are engineered to work well together – even if you don't get them all from us.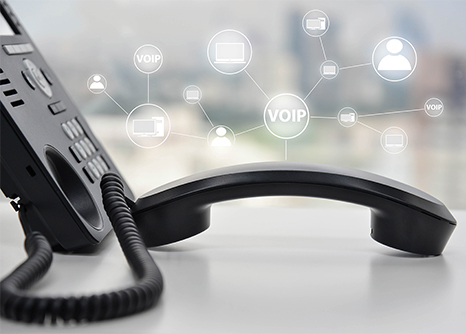 Most technology is now part of the Internet of Things and is designed to run off your network.  Your network, therefore, is one of the most critical components of your system of technology.  Your network can make or break your business or home, regardless of the ISP you choose.  Intelligent Systems has 20 years of network engineering experience and can help you design and scale the right network solution for your business or home – whether you are a small business or have hundreds of users needing full managed services.
Our Communication and Collaboration Partners